Tai Chi Chuan program
Floriade Expo 2022
Demonstrations and open trial lessons
From 14 April until 9 October 2022
Floriade Expo 2022 has come to an end.
We thank all people who have participated in the demonstrations and trial lessons. If you have missed them, you can still experience a trial lesson in one of our schools in The Netherlands or in another country in Europe.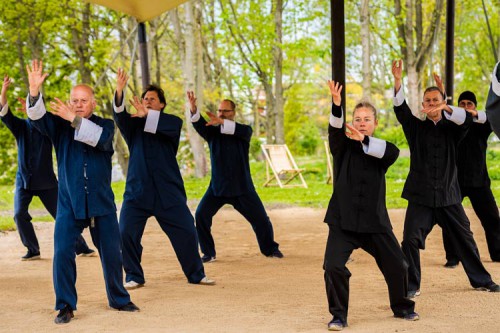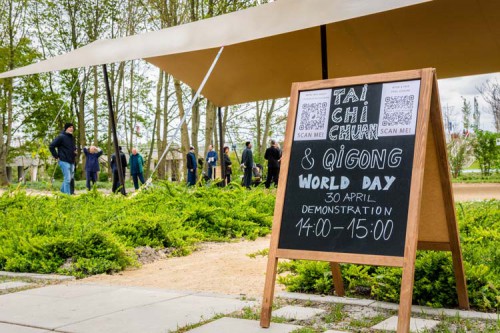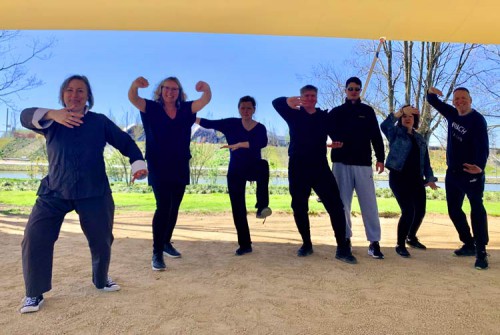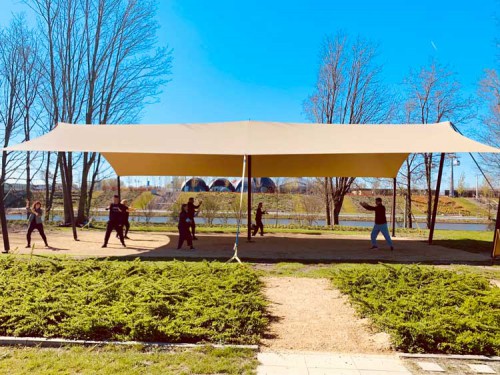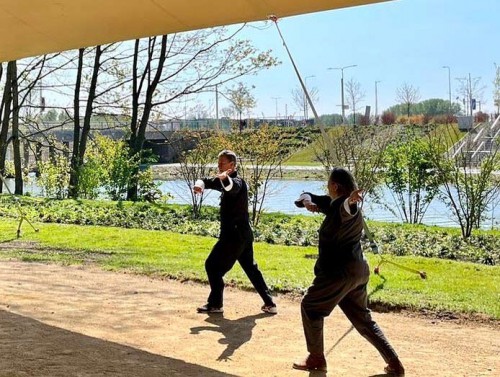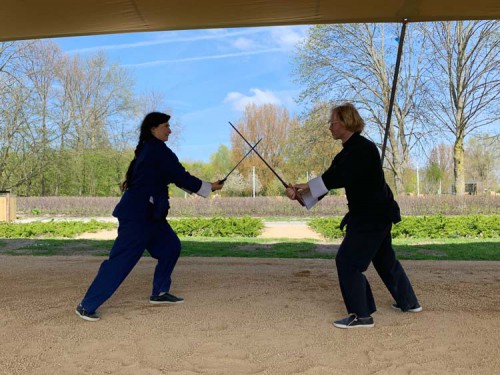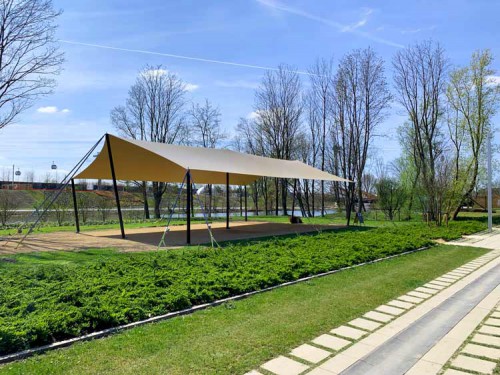 How can I participate?


The Floriade Expo 2022 has come to an end. You can participate on a trial lesson in our school.
more info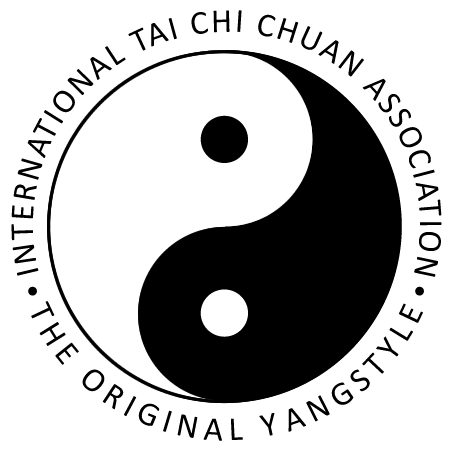 Location:
The demonstrations and lessons are on lot 96 of the Floriade, with the title "Stillness, Reflection and Movement".
"Stillness, Reflection and Movement"
Green cities also include areas for stillness.
These are areas outside, in or near a city where you can contemplate, meditate, practice yoga, Tai Chi Chuan or other quiet body & mind activities.
The need for such places is human. It offers the opportunity to let go of the many impressions of the day, by reconnecting with the outdoor space and life where the changing weather plays with the landscape.
It gives space to activities that are close to sports, but unlike cardio or competition training - emphasising inner development.
This requires an environment that distinguishes itself from a sports field or a park where recreation takes place.
The organisations that participate in the program "Stillness, Reflection and Movement" are committed to a future with quiet areas throughout the Netherlands.
The Floriade shares this idea by offering space for stillness, reflection and movement as part of its theme "Growing Green Cities".


Back to Tai Chi Chuan & Floriade page.