Weekend 13,14 Mei
Intensive Introduction course Original Yang Style Tai Chi Chuan
Duur: 10.00 - 17.00
Lunchpauze: 12.30 - 14.00
Docent: Maya-Matthea van Staden
locatie: Ireneboulevard 56, Delft
Kosten: € 125,00 incl. 9% BTW
Voor deelnemers die in de basis fit zijn en met ervaring in dans, martial arts, meditatie, yoga e.a. disciplines (alle leeftijden).
Vrijdag 20 jan, 10 feb, 10 maart, 14 april, 12 mei, 9 juni
Partneroefeningen / assistentenles ITCCA leden
Duur: 19.15-21.00 uur
Docenten: Maya- Matthea Van Staden & Stefan Diderich
Locatie: Ireneboulevard 56, Delft
Kosten: vrij.
Weekend 22&23 April
3yin3yang en pushing hands
Duur: 10-00-17.00
Lunchpauze: 12.30 - 14.00
Docent: Maya Matthea van Staden
Kosten: € 110,00 incl 9% BTW
Zaterdagmiddagen 11 feb, 11 mrt, 15. april , 3 juni
Adem / breathing
Deze workshop bestrijkt vier zaterdagmiddagen.
11 februari - Adem 1 aanvang tijd 14.00 uur
11 maart - Adem 2 aanvang tijd 14.00 uur
15 april - Adem 3 aanvang tijd 10.00 uur
3 juni- Adem 4 aanvang tijd 14.00 uur
Duur: 2,5 uur
Docent: Maya-Matthea van Staden
locatie: Ireneboulevard 56, Delft
Kosten vier middag: € 110,00 incl. 9% BTW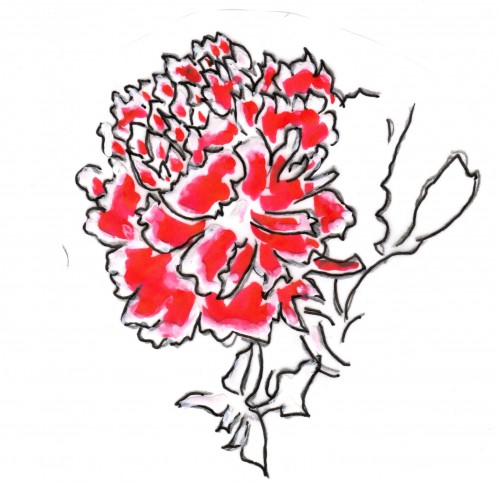 Who is there, breathing in and out ?
Why a workshop on breathing and doing any breathing exercises ? Why interfere with or manipulate something that's so natural ? Similar to the pulsation of our heart beat we are being moved by its doing and it comforts to think that this is life at work in supporting us. "Let it be" I used to think and live our lives not meddling with this , instead better concentrate on what "we" are supposed to do or become as social beings and shape our individuality.
What I missed at that point is that breathing is also responsive. Responsive to our actions and thinking. It changes its patterns in situations and can also become part of a preferred pattern. A preferred pattern sounds comfortable, but a preferred pattern does set a boundary. A boundary in general means less space, less flexibility and stagnation in movement. Breathing as such is part of an embodied individuality and mindset.
In the training of tai chi chuan patterns in the body change by exercising and together with this patterns of breathing will naturally change. It provides you with a sense of freedom, vitality and ease and an improved sense of direction.
But every deep structural physical change reaches out to your sense of individuality, your habits and your mind. Its interconnected, and learning to recognize this is learning to appreciate the sincerity of your inhale and exhale in response to the heart-mind (Xin) and to take it as your guide.
Maya Matthea